For a while I've been using mogumoguchan's laptop to get work done and some posting here and I've learned that one of the drawbacks of not having my own computer (as my laptop burned back mid-october and I haven't able to replace it yet) is the amount of stuff that gets delayed or piled up for "processing" – in this case I'm talking about anime. Maybe I'm not as addicted as I was in my younger days when I would watch almost everything I could get my hand on – no,  nowadays I watch like a sir, hand-picking a few XDD but yesterday I went to check what was going and got a little scare (Mugen's face on the preview pic for this post? That was me! XDD), 2016 is here, a new season is coming out and I haven't even finished the last one.. I'll let you see how big the list just got!
Although, as usual, I'm showing those that seem interest at first and only after watching one or two episodes do I decide if it's worth it to go 'till the end.
.
The guy reminds me of Mugen from Samurai Champloo
"In the year 2072, the world's energy problems seem solved by a network of cross-dimensional electric-field inductors—"coils"—that extract energy from a seemingly infinite source. That source is the W dimension, a fourth plane that exists beyond the X, Y, and Z dimensions.
In this world, unofficial "illegal" coils harness powers that the police can't hope to counter. Dealing with these coils is the job of coil-hating repo man Kyoma, whose run-in with the unique coil android Mira leads the two to form a reluctant partnership." – Funimation
.
.
In the meantime I'll also check the manga. This is one of those that really caught my attention for some reason and besides, square enix's got a finger in this one!
.
Dagashi Kashi
.
"Shikada Kokonotsu's father owns a rural sweets shop, and his plan is for Kokonotsu to take it over one day. However, Kokonotsu wants to be a manga author instead! One day in summer, the cute but weird girl Shidare Hotaru, from the famous sweets company, comes to pay a visit. Apparently, Kokonotsu's father is famous and she wants him to join her family's company. However, he will only agree if she can convince Kokonotsu to take over the family business!" – myanimelist
.
.
It seems like an easy going one with a good amount of comedy! Nice for when you don't want anything over the top
.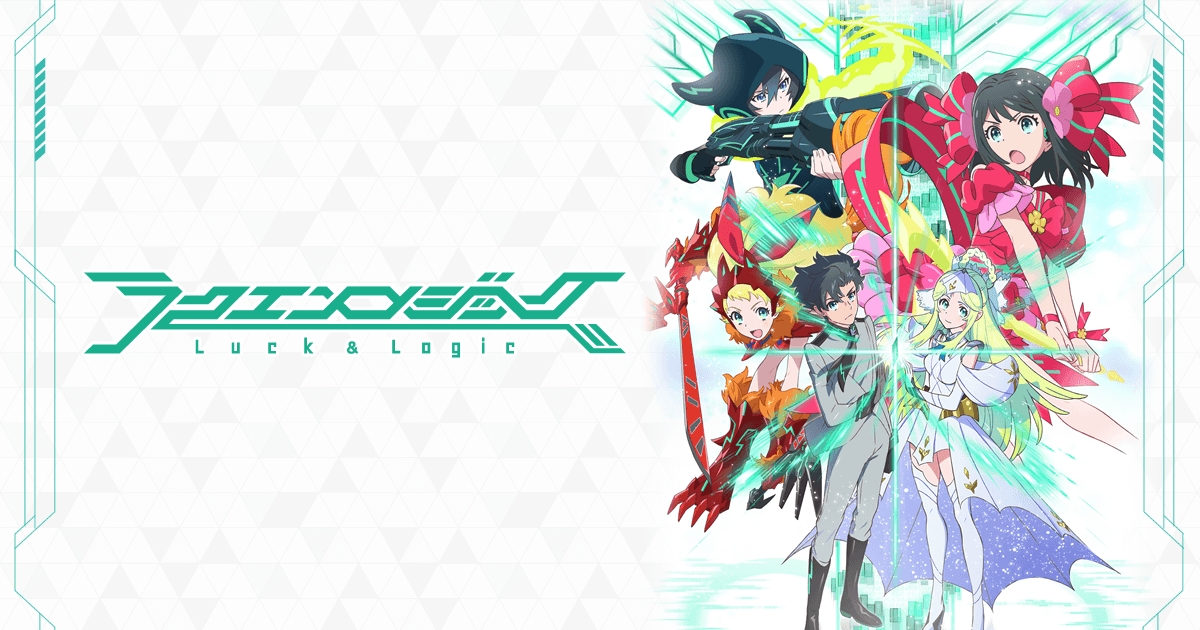 Luck&Logic
.
"In the year L.C. 922, mankind faces an unprecedented crisis. Following the conclusion of a hundred-year war on the mythical world of Tetraheaven, the losing Majins sought a safe haven and invaded the human world Septpia. The government is forced to fight by employing Logicalists belonging to ALCA, a special police that protects the streets from foreigners of another world. Logicalists are given a special power that allows them to enter a trance with Goddesses from the other world.
One day, Yoshichika Tsurugi, a civilian who is lacking "Logic" and lives peacefully with his family, meets the beautiful goddess Athena while helping people escape from a Majin attack. She wields the "Logic" that Yoshichika that should have been lost. This leads Yoshichika to an unexpected destiny with Athena.
The future of the world depends on the "Luck" and "Logic" and these Logicalists." – myanimelist
.
.
I'm not quite sure about this one.. but I'll give it a go anyway XP
.
Divine Gate
.
"When the Divine Gate opened, the living world, the heavens, and the underworld became connected, ushering an era of chaos where desires and conflict intersect. To restore order, the World Council is formed. As peace is restored, the Divine Gate becomes an urban legend.
In that world, boys and girls deemed fit by the World Council are gathered. They are ones who aim to reach the gate for their personal objectives. Those who reach the gate can remake the world.
What lies beyond the gate? When they reach the door, will the world change? Will it be the past that changes, or will it be the future?" – myanimelist
.
.
Boku Dake ga Inai Machi
.
"Struggling manga author Satoru Fujinuma is beset by his fear to express himself. However, he has a supernatural ability of being forced to prevent deaths and catastrophes by being sent back in time before the incident occurred, repeating time until it is prevented. One day, he gets involved in an incident that has him framed as a murderer. Desperate to save the victim, he sends himself back in time only to find himself as a grade-schooler one month before fellow classmate Kayo Hinazuki went missing. Satoru now embarks on a new quest: to save Kayo and solve the mystery behind her disappearance." -myanimelist
.
.
Musaigen no Phantom World
.
"In the near future, spirits and monsters are in full sight. A boy leads a group of people with special abilities as they plot against a massive organization that takes advantage of a certain incident and eventually know the truth about their world in the process." – myanimelist
.
.
Got to admit to you, it was a short video over at 9gag that got me into this one XPP
.
 Hai to Gensou no Grimgar
.
"Why are we here? Why are we doing this?
Before Haruhiro had realized what happened, he was surrounded by darkness. Why was he here? Where was here? Even now, he still didn't know. Those around him were the same as him, no one remembered anything other than their own names. And when they emerged from the darkness, the world that awaited them seemed like something out of a video game.
In order to survive, Haruhiro forms a party with the others, learns fighting skills, and as a soldier in the reserve force, takes his first steps into the world of Grimgar. What awaits him there, he doesn't know…
This the story of an adventure born from the ashes." – myanimelist
.
.
And here a little fantasy anime! Hope it's a good one!
Not to mention all those from the previous season that I haven't finished yet and also the second season of Ansatsu Kyoushitsu, Durarara!!x2 Ketsu, Owari no Seraph…  probably some others I'll pick along the way… well, to keep it short, I might go missing for a while as soon as I get new hardware XP