Bah, I've just missed my chance of doing the #13 edition on a Friday the 13th by a couple of hours… shame on me! That would've been funny! XPP But oh well, on the bright side, today we've got a real treat in store for you guys, specially if you like concept art as much as I do. If you haven't crossed paths yet then allow me the pleasure of introducing you to the fine works and visions of Nick Keller, one of Weta Workshop's senior concept artists that, amongst many other projects, worked on movies like "The Chronicles of Narnia", "Avatar" and "The Hobbit" trilogy – from the company to the films, a short introduction that packs quite the punch! We could elaborate further but I thinks it's better to leave the artwork speak for itself!
As I said before, all copyrights belong to the artists and the pics/pieces shown over here are from their online galleries, we don't own (unfortunately) any of them and just want to show our appreciation.
Do enjoy!
.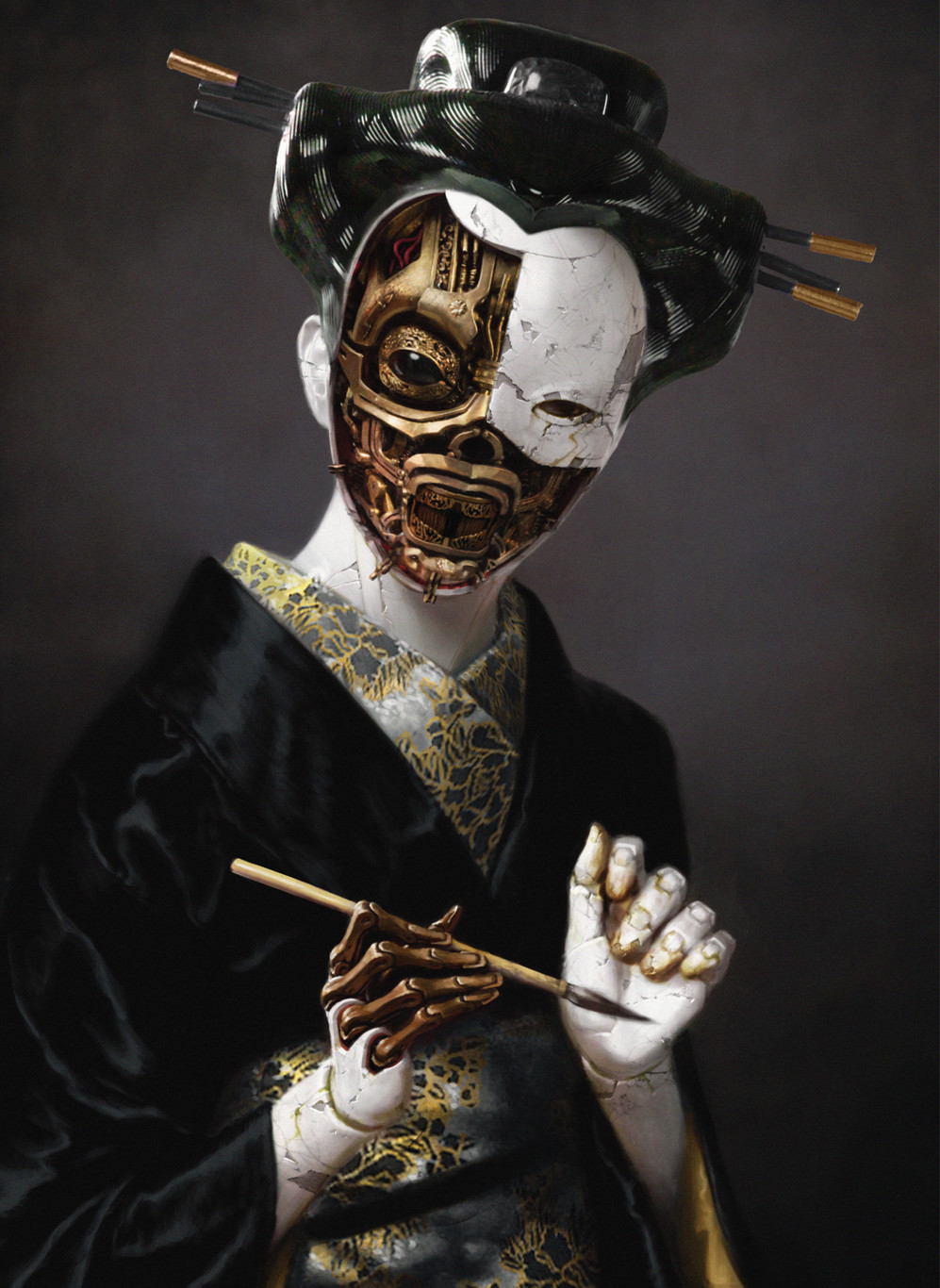 Robot Geisha – Ghost in the Shell
.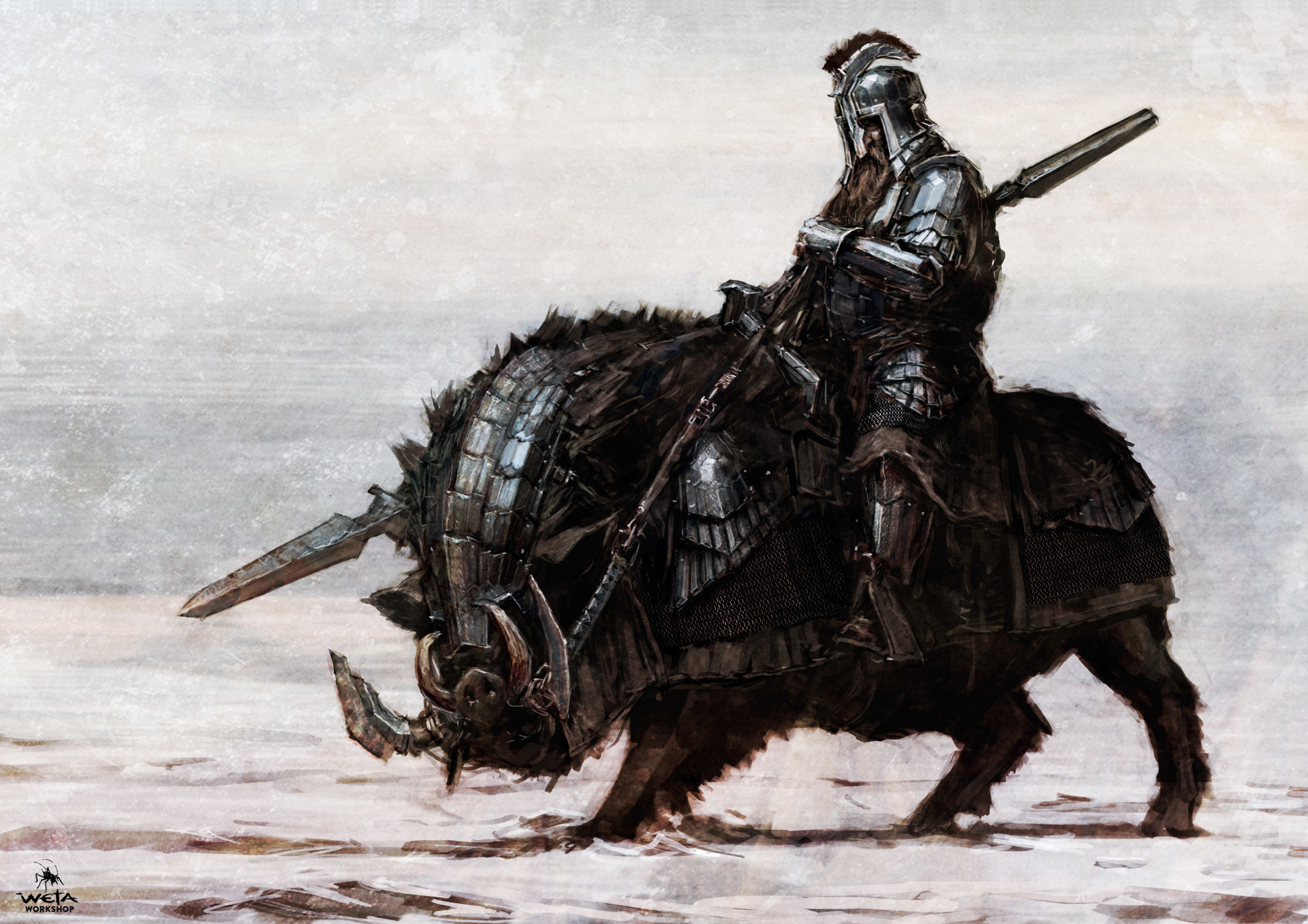 Iron Hill Boar Rider – Hobbit  (I want a warpig like that! XDD)
.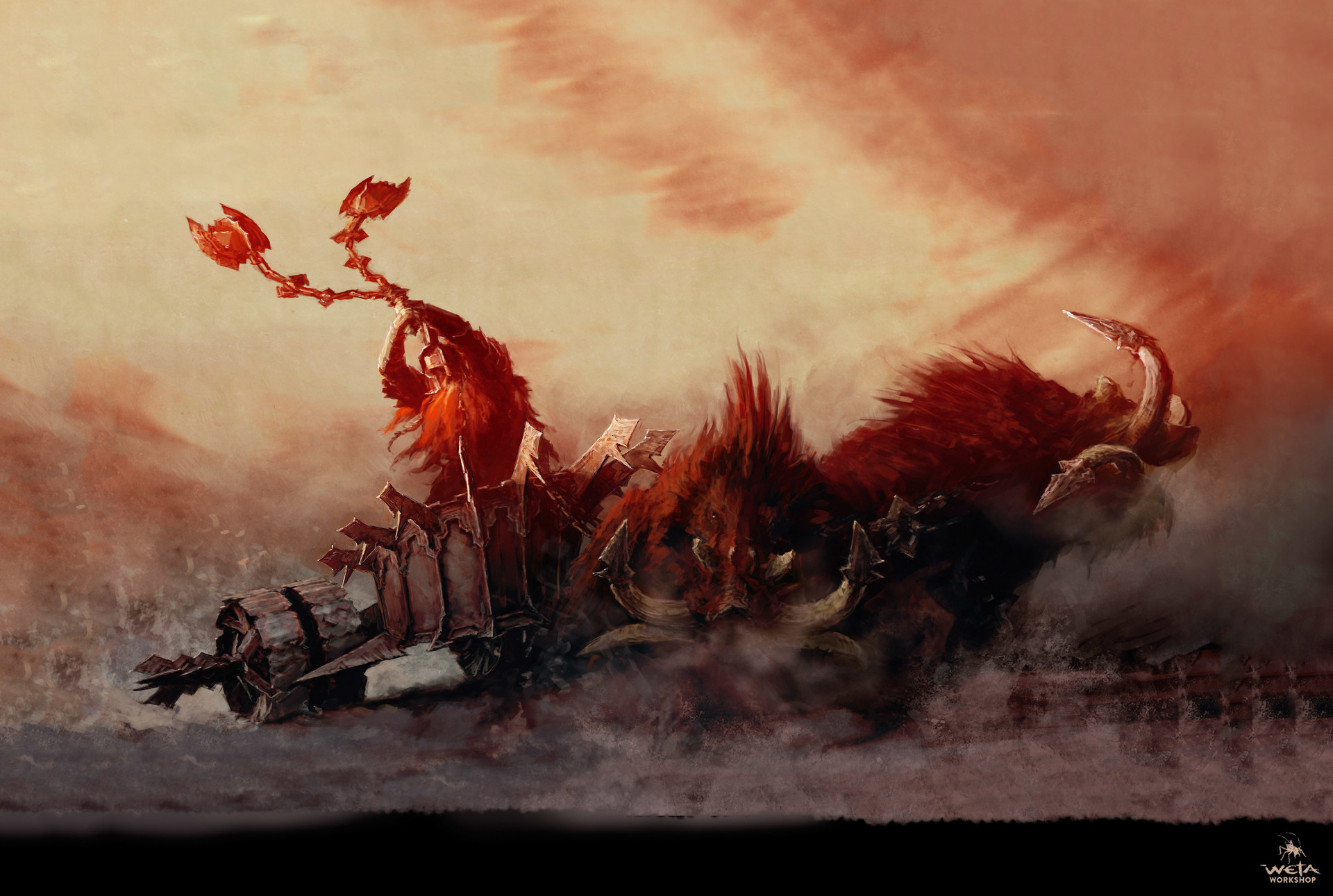 Dain's Chariot- Hobbit
.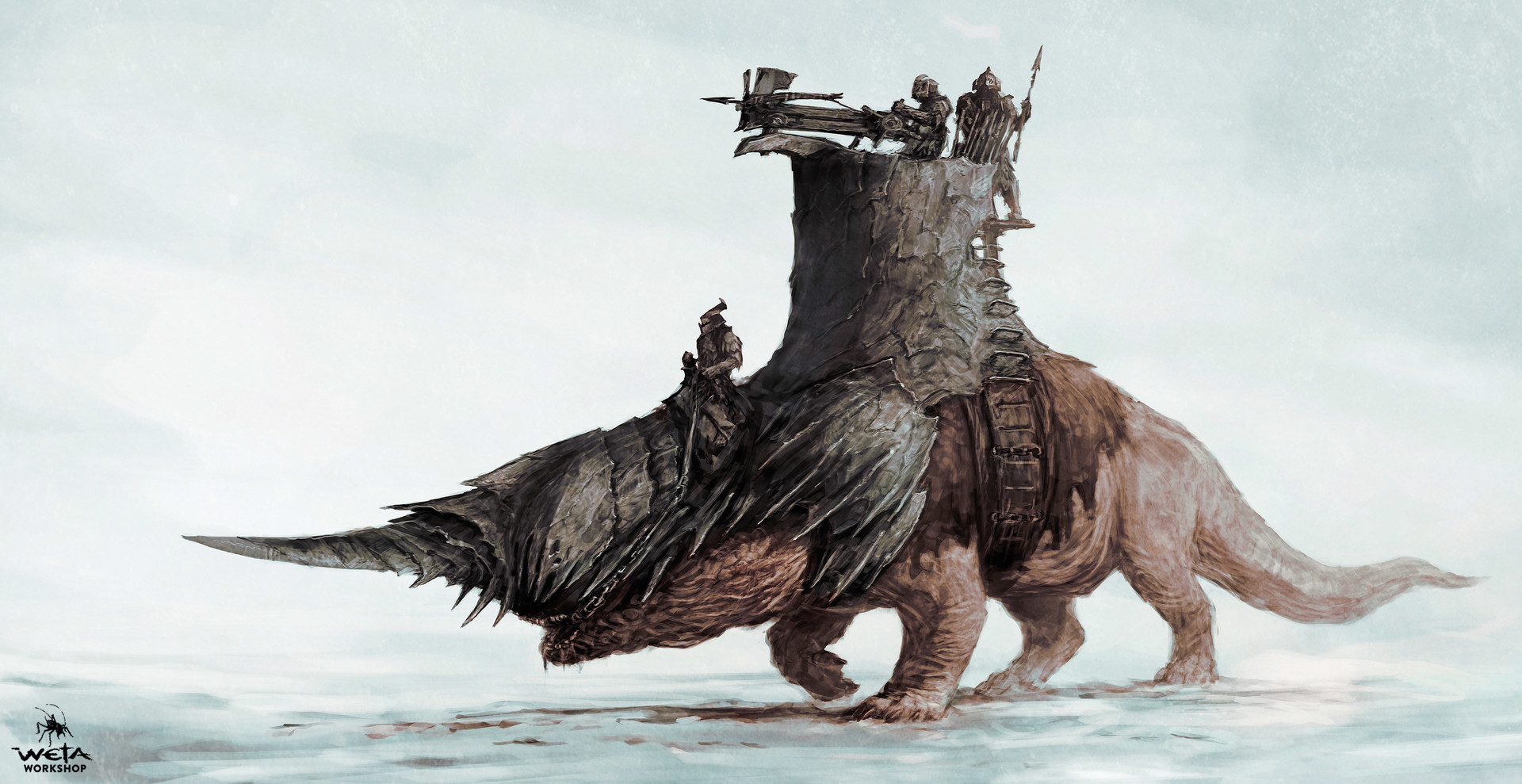 War Machine – Hobbit
.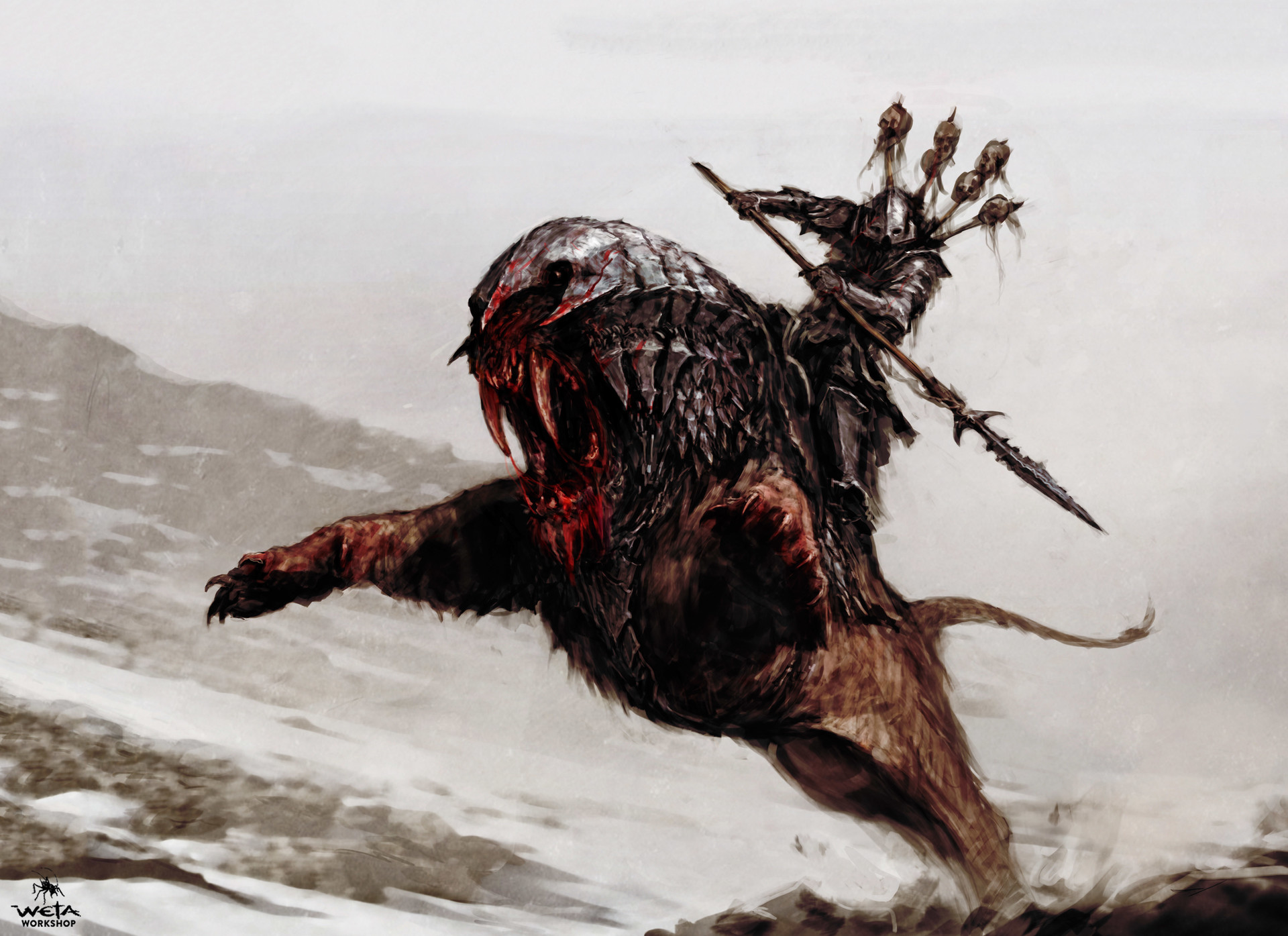 Gundabad creature – Hobbit
.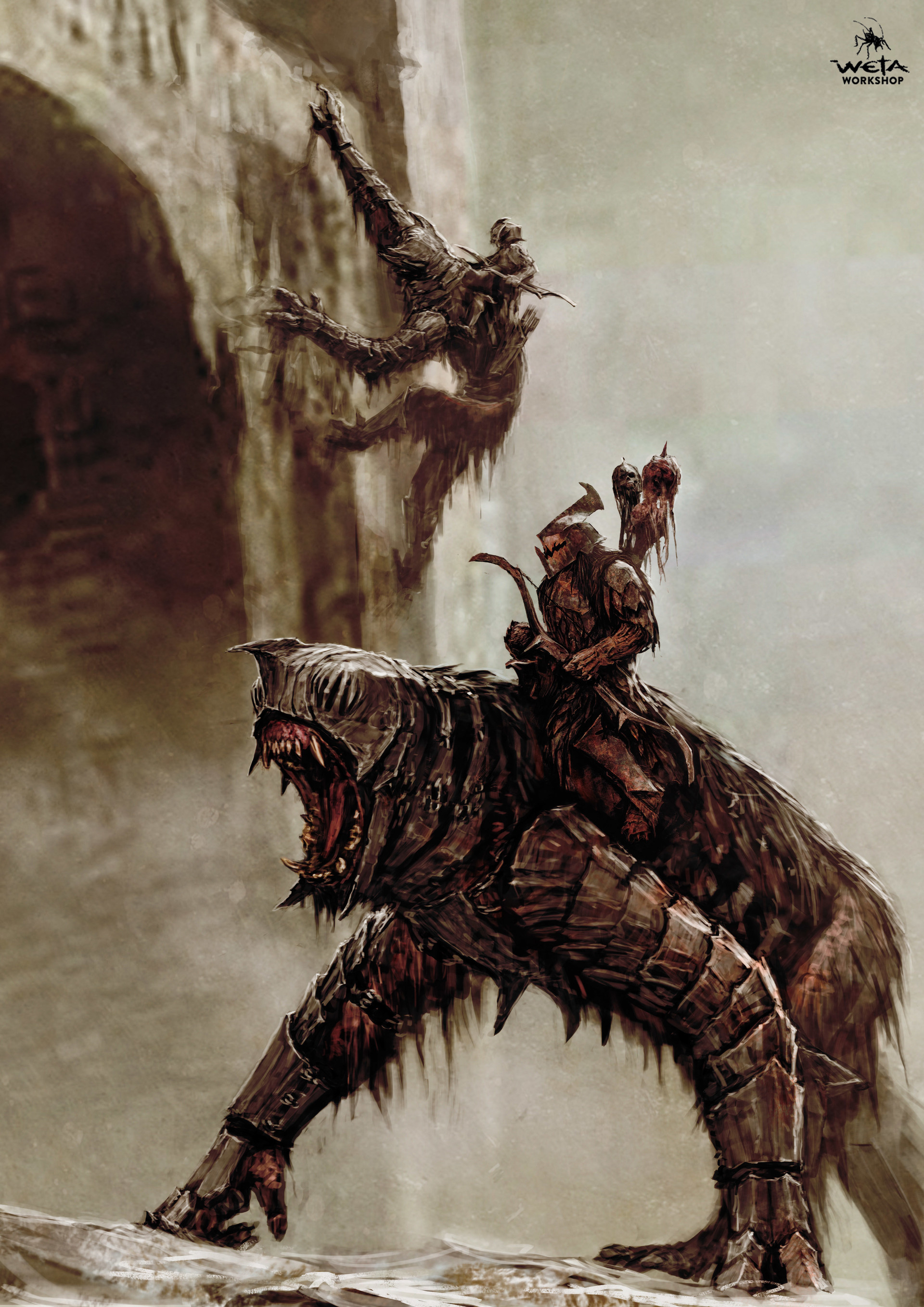 Gundabad creature 02 – Hobbit
.
Azog in Armor – Hobbit
.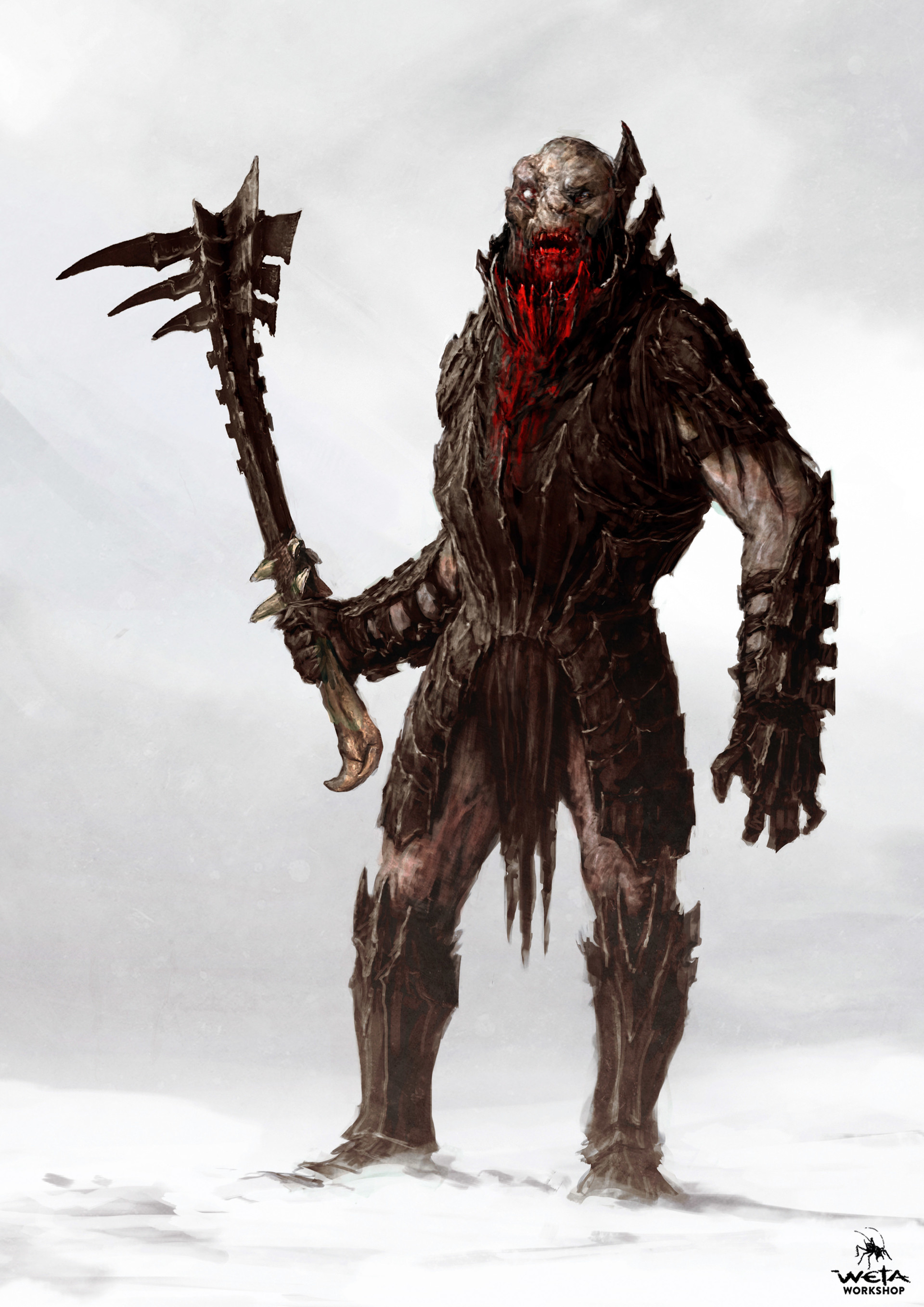 Bolg – Hobbit (k, his vision of the orcs is definitely way scarier and cooler than what we got on screen!)
.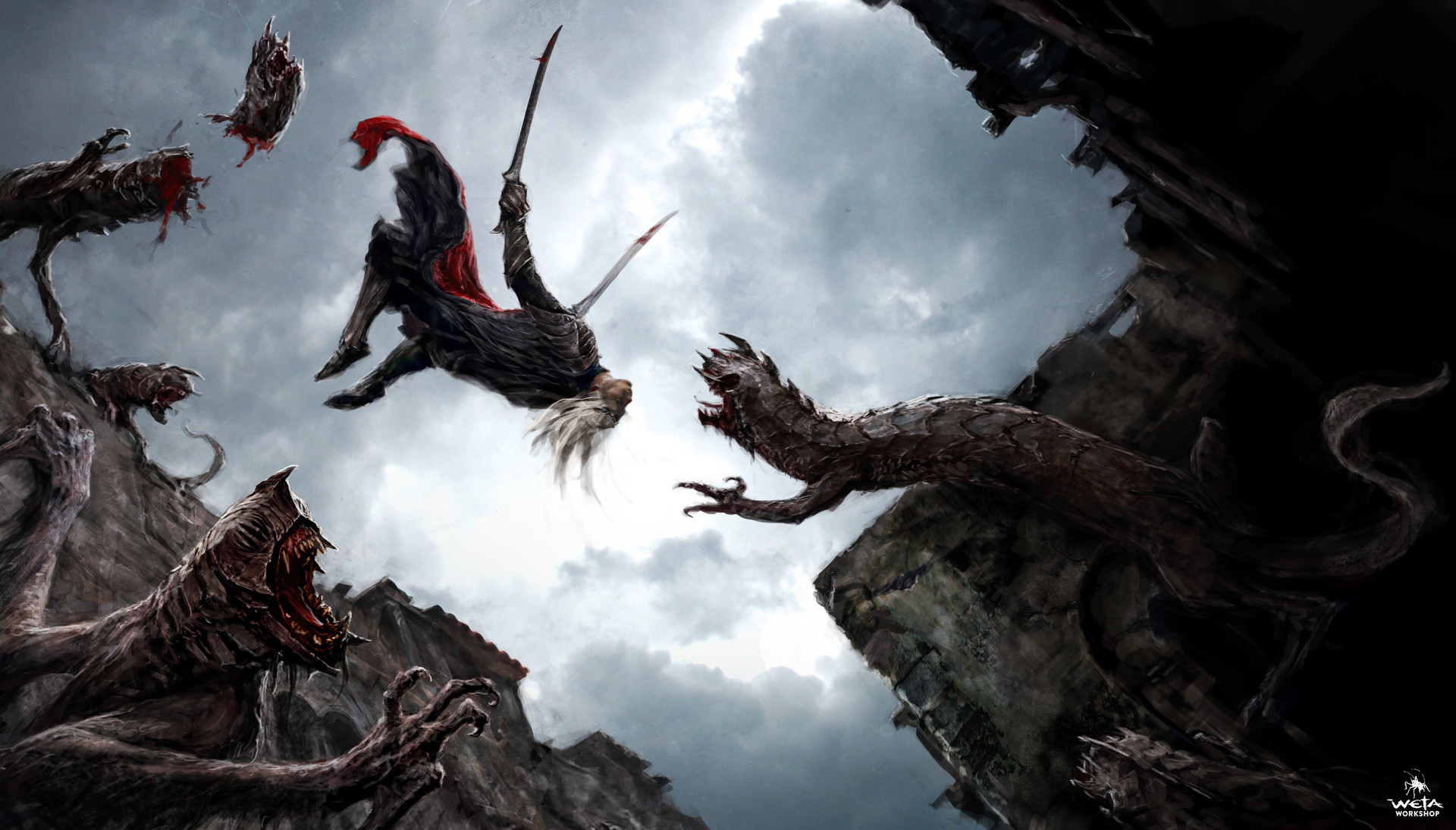 Thranduil Dale Battle – Hobbit (aka the elven king being a badass)
.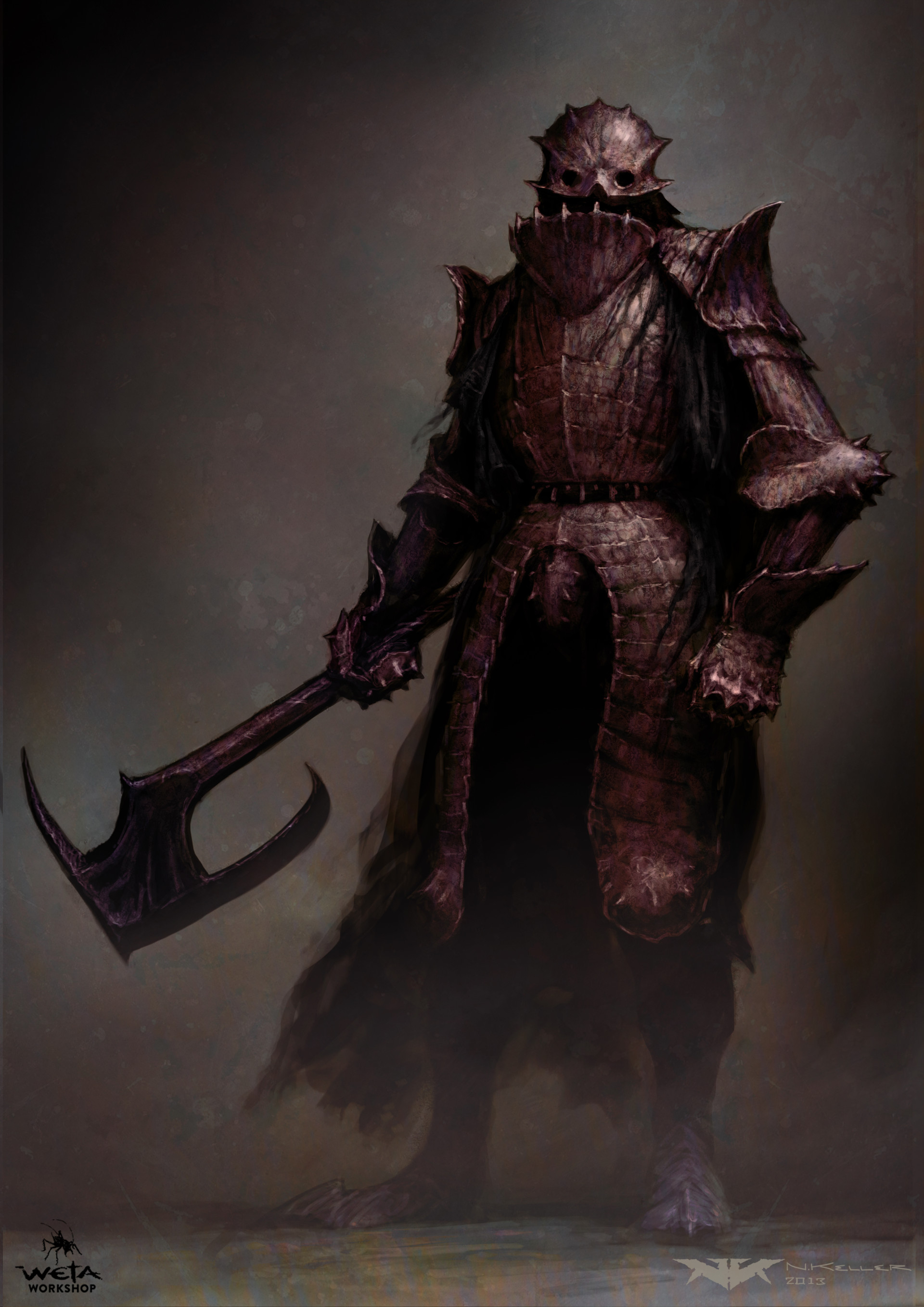 Ringwraith
.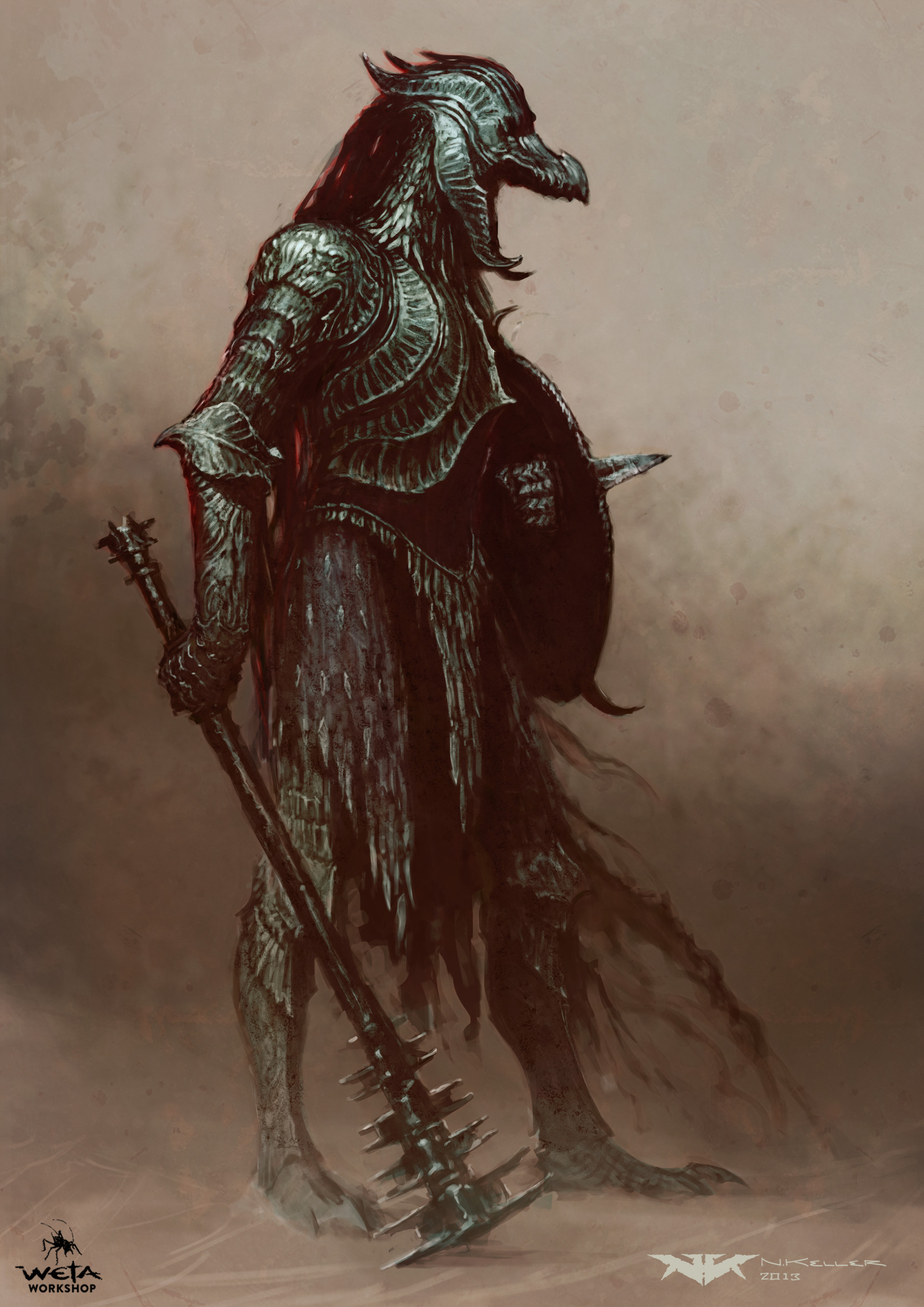 Ringwraith 02 (dude, Dark Souls called, they want their monsters back!)
.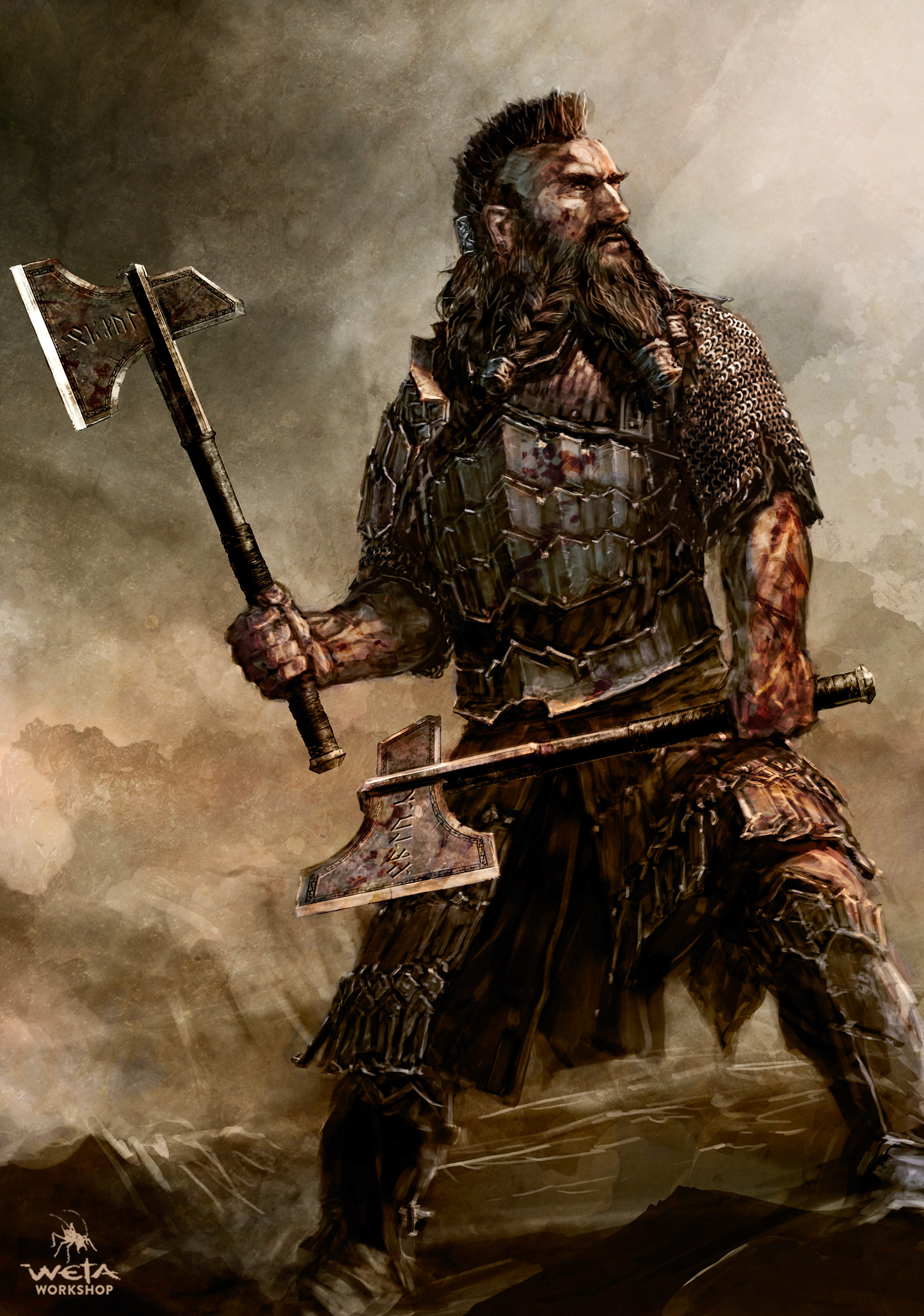 Young Dwalin
.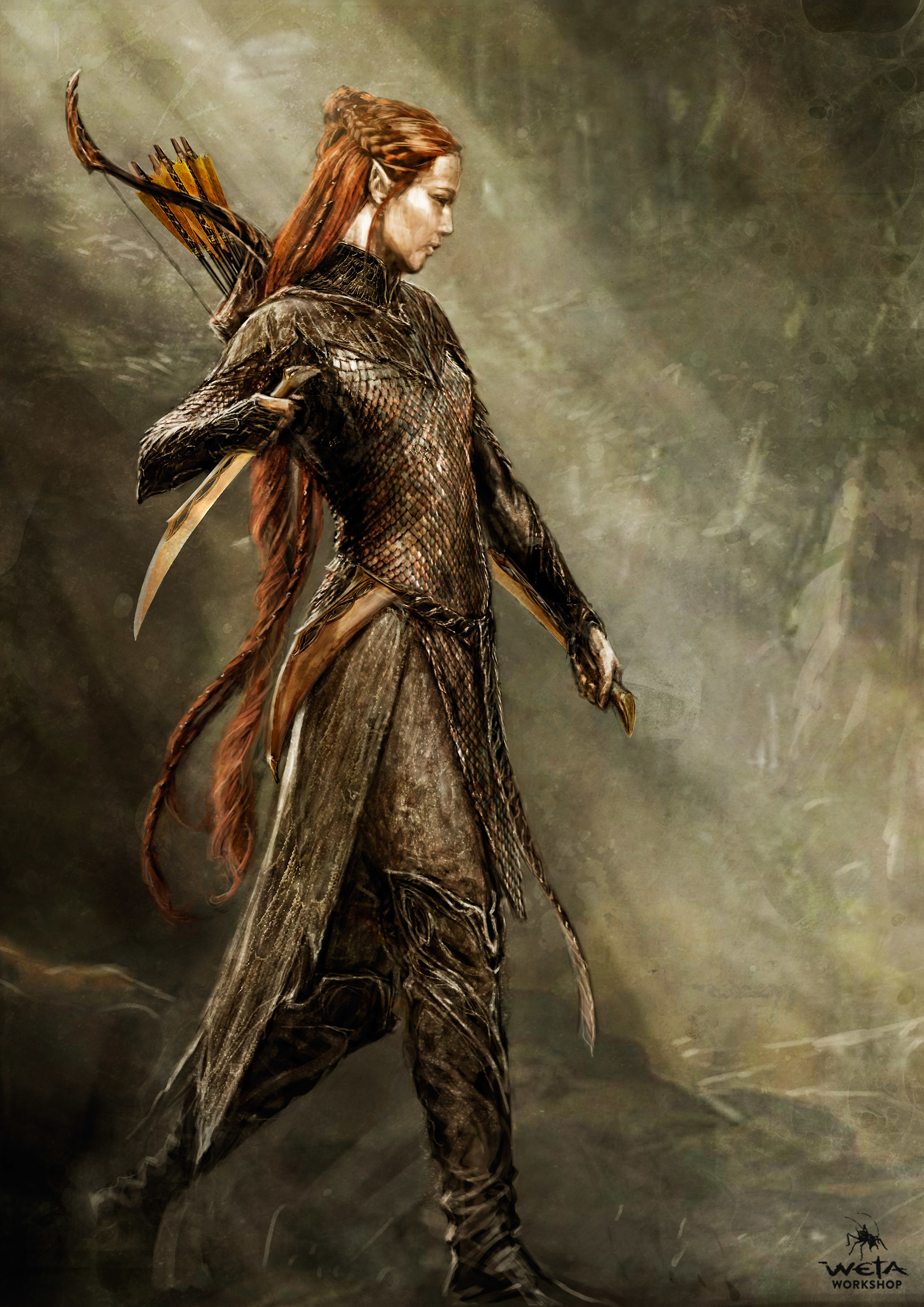 Tauriel
.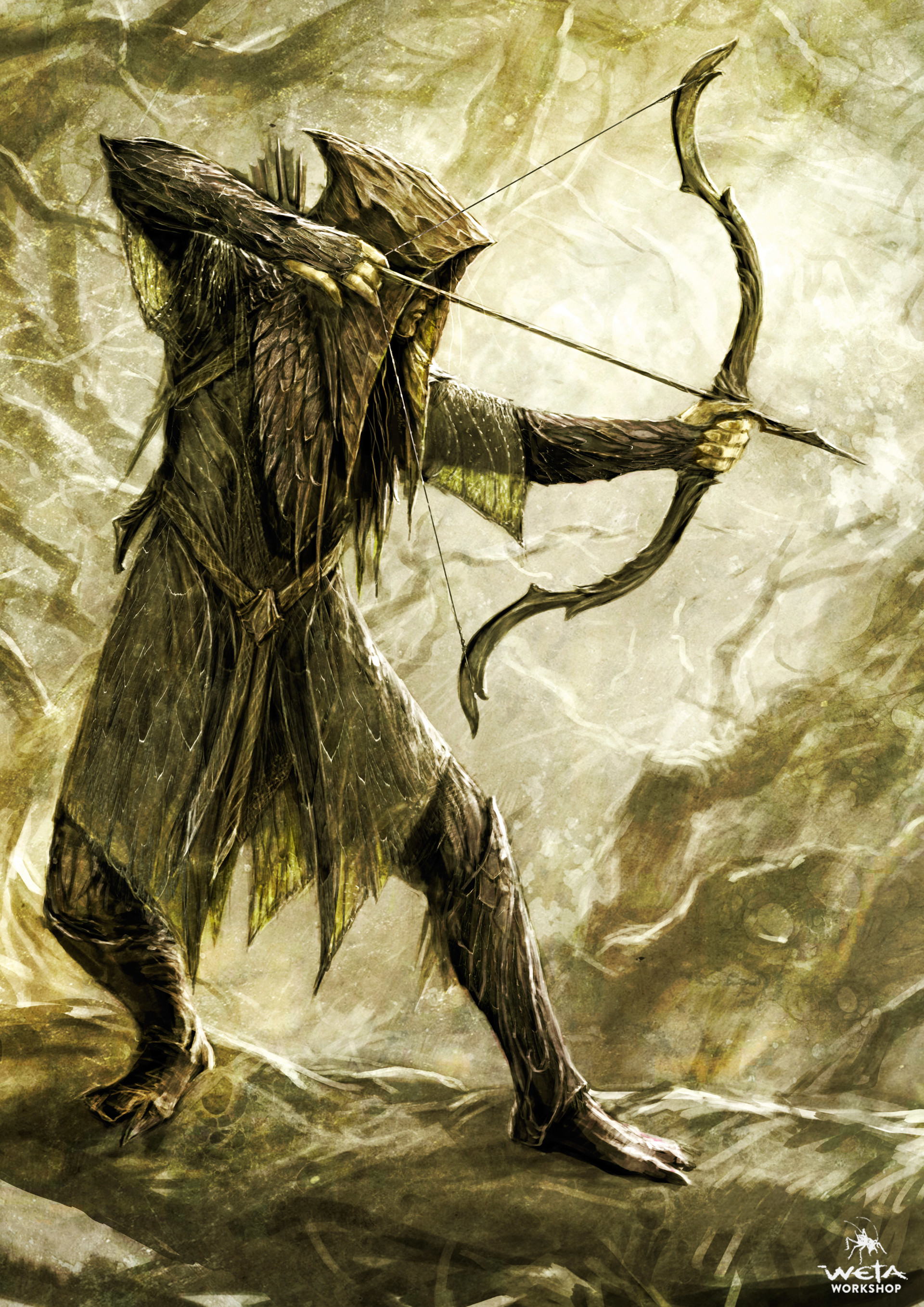 Mirkwood Elf
.
.
.
.
Alright, I got a little carried away back there, specially with the LOTR stuff (hey, I can't help it, k? It's way over the top art and I'm too much of a fan! XP) but that's enough for now… otherwise I would spend the whole night around this thing! Anywhos, if you want to see more or follow his work then check his Facebook, blog or site!